BEIJING, China and CAMBRIDGE, Mass., Aug.
08, 2018 (GLOBE NEWSWIRE) -- BeiGene, Ltd. (NASDAQ:BGNE), a commercial-stage biopharmaceutical company focused on developing and commercializing innovative molecularly-targeted and immuno-oncology drugs for the treatment of cancer, today announced the closing of its previously announced Hong Kong initial public offering and global offering (the "Offering") of 65,600,000 ordinary shares, par value $0.0001 per share (the "Shares"), at a public offering price of HK$108.00 per Share.
Based on an assumed exchange rate of HK$7.8478 to US$1.00, the public offering price equates to US$13.76 per Share, or US$178.90 per American Depositary Share ("ADS"). BeiGene's ADSs are currently listed on the Nasdaq Global Select Market under the symbol "BGNE" and each ADS represents 13 ordinary shares.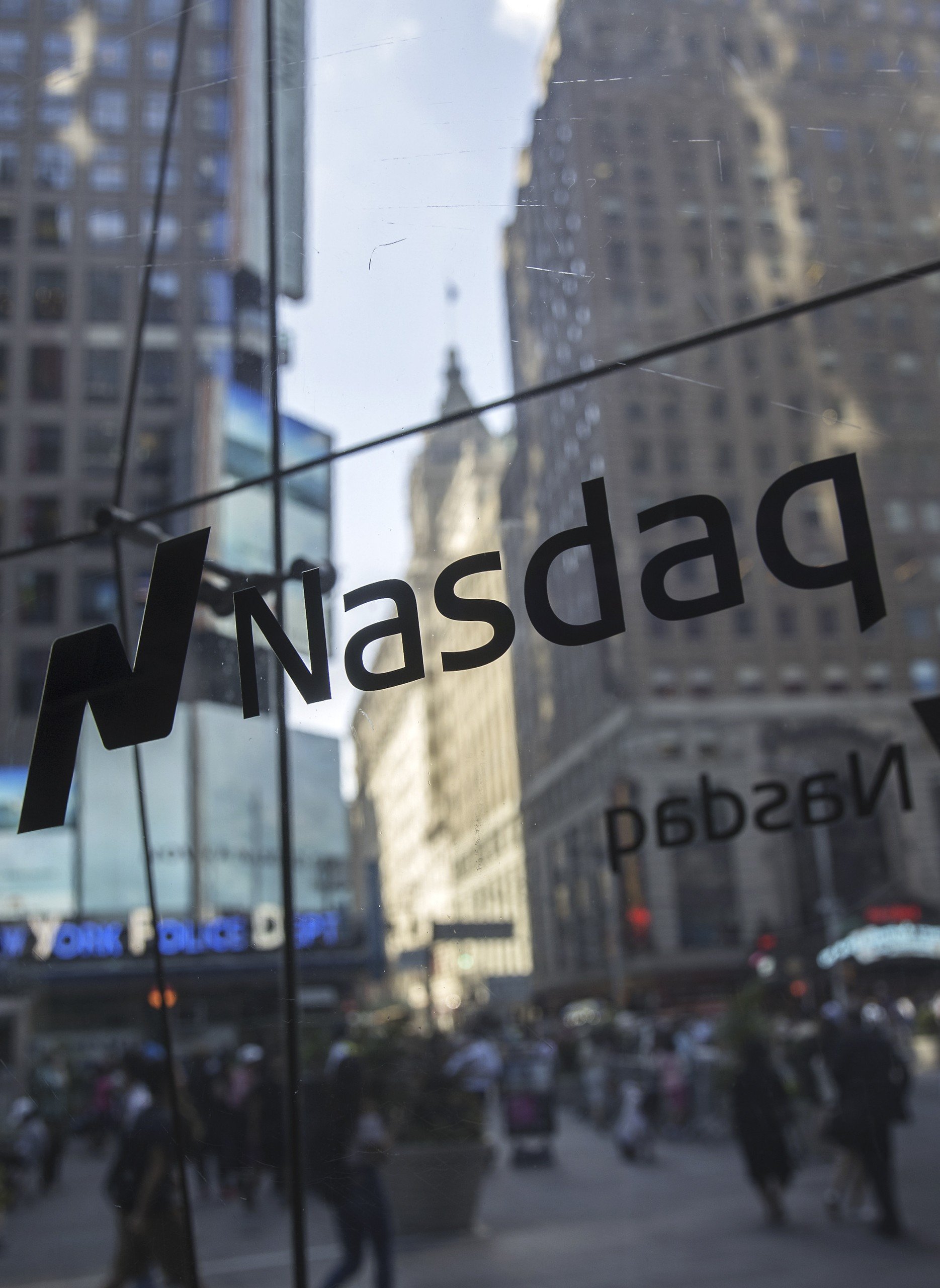 The Shares began trading today on the Main Board of the Stock Exchange of Hong Kong Limited under the stock code "06160".

The gross proceeds to BeiGene from the Offering, before deducting underwriting discounts and commissions and other offering expenses, are approximately HK$7.08 billion, or approximately US$903 million.
In addition, BeiGene has granted the joint global coordinators a 30-day option to purchase up to an additional 9,840,000 Shares at the public offering price, less underwriting discounts and commissions.
BeiGene intends to use net proceeds from the Offering for clinical trials, preparation for registration filings, and for the launch and commercialization of its core product candidates (zanubrutinib, tislelizumab, and pamiparib), as well as to fund continued expansion of its product portfolio in cancer and potentially other therapeutic areas, and for working capital, expanding internal capabilities, and general corporate purposes.
Morgan Stanley & Co.
International plc, Goldman Sachs (Asia) L.L.C., Credit Suisse (Hong Kong) Limited and CLSA Limited acted as joint global coordinators, joint bookrunners and joint lead managers for the Global Offering. China International Capital Corporation Hong Kong Securities Limited, Deutsche Bank AG, Hong Kong Branch, UBS AG Hong Kong Branch acted as joint bookrunners and joint lead managers.
China Renaissance Securities (Hong Kong) Limited acted as joint lead manager.
Sales of Shares outside of Hong Kong, initially offered in the United States and sold outside the United States that may be resold from time to time in the United States, are being offered pursuant to an automatically effective shelf registration statement that was previously filed with the U.S.
Securities and Exchange Commission (the "SEC"). The final prospectus supplement relating to and describing the terms of the Offering was filed with the SEC on August 3, 2018 and is available on the SEC's website at www.sec.gov. Copies of the final prospectus supplement and the accompanying prospectus relating to these securities may be obtained for free from the offices of Morgan Stanley & Co.
LLC, Attention: Prospectus Department, 180 Varick Street, 2nd Floor, New York, NY 10014; Goldman Sachs & Co. LLC, Attention: Prospectus Department, 200 West Street, New York, NY 10282, telephone: 1-866-471-2526, or email:[email protected]; and Credit Suisse Securities (USA) LLC, Attention: Prospectus Department, One Madison Avenue, New York, New York 10010, or by email at [email protected]
This press release shall not constitute an offer to sell or the solicitation of an offer to buy, nor shall there be any sale of, these securities in any state or jurisdiction in which such offer, solicitation or sale would be unlawful prior to registration or qualification under the securities laws of such state or jurisdiction.
About BeiGene
BeiGene is a global, commercial-stage, research-based biotechnology company focused on molecularly-targeted and immuno-oncology cancer therapeutics.
With a team of over 1,300 employees in China, the United States, Australia, and Switzerland, BeiGene is advancing a pipeline consisting of novel oral small molecules and monoclonal antibodies for cancer.
IPO 101. What is an IPO Prospectus? What is in an IPO Prospectus? Initial Public Offering Example
BeiGene is also working to create combination solutions aimed to have both a meaningful and lasting impact on cancer patients. BeiGene markets ABRAXANE® (nanoparticle albumin–bound paclitaxel), REVLIMID® (lenalidomide), and VIDAZA® (azaciditine) in China under a license from Celgene Corporation.1
Forward-Looking Statements
Certain of the statements made in this press release are forward looking, such as those, among others, relating to BeiGene's expectations regarding the use of proceeds from the Offering and its research and development activities.
Actual results or developments may differ materially from those projected or implied in these forward-looking statements.
More information about the risks and uncertainties faced by BeiGene is contained or incorporated by reference in the final prospectus supplement related to the Offering filed with the SEC. BeiGene disclaims any intention or obligation to update or revise any forward-looking statements, whether as a result of new information, future events, or otherwise.
Investor Contact
Lucy Li, Ph.D.
+1 781-801-1800 
[email protected]
Media Contact 
Liza Heapes
+1 857-302-5663
[email protected]
_______________________________

1 ABRAXANE®, REVLIMID®, and VIDAZA® are registered trademarks of Celgene Corporation.