Campina Ice Cream Industry released 885 million new shares to the public through the IPO, equivalent to 15.04 percent of the company's total issued and paid-up capital. Shinhan Sekuritas Indonesia was appointed as underwriter for the IPO.
After the IPO, the majority of Campina Ice Cream Industry's shares (83.87 percent) remain in the hands of Sabana Prawirawidjaja, who is also President Director of listed milk producer Ultrajaya Milk Industry & Trading Company.
Samudera Prawirawidjaja, President Director at Campina Ice Cream Industry, said the company set the share price at IDR 330 a piece for the IPO, hence it managed to collect IDR 292 billion (approx.
USD $21.6 million) in fresh capital through the corporate move.
The company will use part of the new funds to settle a IDR 260 billion debt at Swiss Life Insurance Singapore, while the remainder will be used to increase its working capital.
Campina Ice Cream Industry owns a factory in Rangkut (Surabaya, East Java) and has a network that includes 60 distribution points, 30 representative offices, and 30 third-party distributors across Indonesia.
Prawirawidjaja said growth of the ice cream processing industry in Indonesia has been very rapid, especially in the last three years, supported by the country's tropical climate and its young population (around 150 million Indonesians are aged below 25 years).
#TheTrilogyofSenses : Sometimes love doesn't make any sense - Unspoken
As a consequence of the attractive context, there have emerged many new ice cream producers in Indonesia over the past three years, therefore it is important for Campina Ice Cream Industry to improve its performance to remain a leading company in Indonesia's ice cream market.
Campina Ice Cream Industry posted 10.6 percent year-on-year (y/y) sales growth to IDR 480.78 billion (approx.
USD $35.6 million) in the first half of 2017. The company posted comprehensive profit of IDR 7.68 billion (approx. USD $570,000) over the same period.
Total assets were IDR 1.09 trillion (approx. USD $80.7 million) in H1-2017 and equity at IDR 564.55 billion.
Adji Andjono, Director of Campina Ice Cream Industry, is optimistic that the company will record more than IDR 1 trillion in sales next year, growth that will be supported by the new funds that originate from the IPO.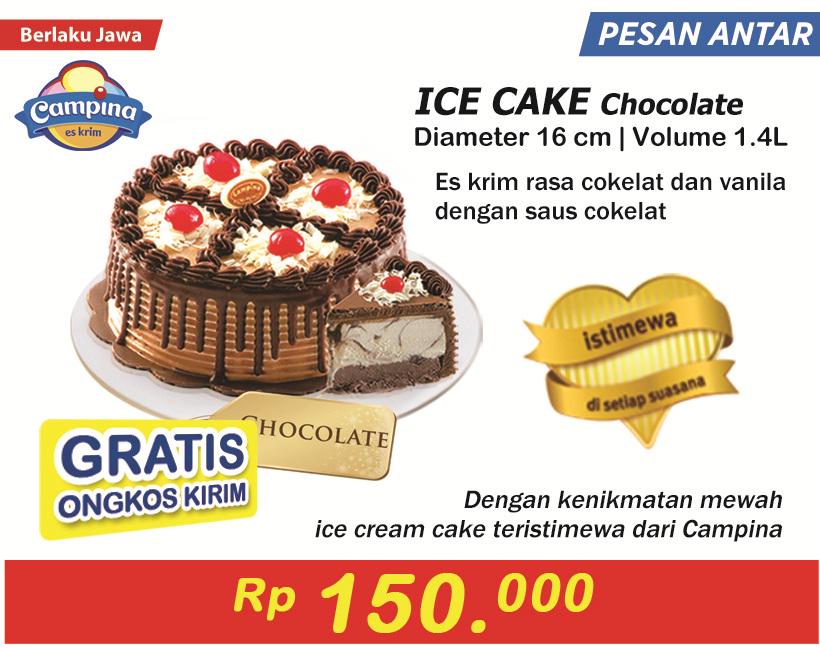 For 2017, he expects to see IDR 960 billion worth of sales, with the majority of sales coming from the island of Java.
About 70 percent of Campina's ice cream sales in Indonesia involve "impulse ice cream", referring to sales of single ice cream items. The remaining 30 percent involves family packs (with a capacity of up to 1 liter) and industrial packs (with a capacity of up to 8 liter).
Last Update: 30 Nov 2018
IPOs on the Indonesia Stock Exchange up to 19 December 2017
Company
P: 30 Nov 2018
P: 29 Nov 2018
Gain/Loss
P/E ttm
Yield %
Gain/Loss YTD
Sanurhasta MitraMINA
760
760
0.00%
N/A
0.00%
-60.93%
Forza Land IndonesiaFORZ
955
935
2.14%
N/A
0.00%
24.03%
Industri dan Perdagangan Bintraco DharmaCARS
2,500
2,470
1.21%
N/A
0.00%
82.48%
Nusantara Pelabuhan HandalPORT
550
550
0.00%
N/A
0.00%
56.25%
Sariguna PrimatirtaCLEO
290
292
-0.68%
N/A
0.00%
-61.84%
Pelayaran Tamarin SamudraTAMU
2,990
2,980
0.34%
N/A
0.00%
-17.86%
Cahayasakti Investindo SuksesCSIS
332
324
2.47%
N/A
0.00%
-77.79%
Terregra Asia EnergyTGRA
850
850
0.00%
N/A
0.00%
55.96%
First Indo American Leasing Tbk.FINN
54
50
8.00%
N/A
0.00%
-49.53%
Alfa Energi Investama Tbk.FIRE
5,450
5,450
0.00%
N/A
0.00%
306.72%
Totalindo Eka Persada Tbk.TOPS
805
805
0.00%
N/A
0.00%
-77.45%
Kirana Megatara Tbk.KMTR
258
260
-0.77%
N/A
0.00%
-44.87%
Hartadinata Abadi Tbk.HRTA
252
258
-2.33%
N/A
0.00%
-12.50%
Integra IndocabinetWOOD
530
520
1.92%
N/A
0.00%
122.69%
MAP Boga AdiperkasaMAPB
1,835
1,795
2.23%
N/A
0.00%
-3.17%
Armidian Karyatama Tbk.ARMY
300
292
2.74%
N/A
0.00%
0.00%
Buyung Poetra Sembada Tbk.HOKI
655
665
-1.50%
N/A
0.00%
89.31%
Marga Abhinaya Abadi Tbk.MABA
366
366
0.00%
N/A
0.00%
-64.81%
Megapower Makmur Tbk.MPOW
119
118
0.85%
N/A
0.00%
-59.80%
Mark Dynamics Indonesia Tbk.MARK
2,060
2,020
1.98%
N/A
0.00%
28.75%
Ayana Land International Tbk.NASA
600
600
0.00%
N/A
0.00%
43.54%
Emdeki Utama Tbk.MDKI
368
370
-0.54%
N/A
0.00%
31.43%
Trisula Textile IndustriesBELL
216
216
0.00%
N/A
0.00%
2.86%
Kioson Komersial IndonesiaKIOS
2,890
2,900
-0.34%
N/A
0.00%
-0.69%
Garuda Maintenance Facility AeroAsiaGMFI
220
214
2.80%
N/A
0.00%
-31.25%
Malacca Trust Wuwungan Insurance Tbk.MTWI
83
72
15.28%
N/A
0.00%
-49.08%
Kapuas Prima Coal Tbk.ZINC
1,450
1,435
1.05%
N/A
0.00%
-2.36%
M Cash Integrasi Tbk.MCAS
3,180
3,270
-2.75%
N/A
0.00%
63.92%
PP Presisi Tbk.PPRE
358
358
0.00%
N/A
0.00%
-11.39%
Wijaya Karya Bangunan Gedung Tbk.WEGE
222
224
-0.89%
N/A
0.00%
-13.95%
Pelita Samudera Shipping Tbk.PSSI
152
151
0.66%
N/A
0.00%
2.70%
Panca Budi Idaman Tbk.PBID
1,100
1,100
0.00%
N/A
0.00%
22.91%
Dwi Guna Laksana Tbk.DWGL
81
81
0.00%
N/A
0.00%
-86.72%
Asuransi Jiwa Syariah Jasa Mitra AbadiJMAS
990
1,000
-1.00%
N/A
0.00%
38.46%
Campina Ice Cream IndustryCAMP
378
360
5.00%
N/A
0.00%
-63.48%
Combined Total
34,199
34,111
0.26%
0.13%
Green colour indicates upward movement Red colour indicates downward movement P = price; E = earnings; D = dividend; Yield = D/P "N/A" indicates P/E < 0 (negative earnings) "-" indicates E,D,P or YTD is not available

‹ Back to Financial Columns
Discuss
Please sign in or subscribe to comment on this column