If you want to buy bitcoin or other cryptocurrencies and you reside in the United Kingdom, you have more options than ever before. Over 50 cryptocurrency exchanges operate in the UK. However, some of them offer better prices and features than others. Read on to learn what your best options are.
The Seven All-around Best Crypto Exchanges with UK Availability
The seven crypto exchanges listed below provide all-in-one solutions for investing in cryptocurrency.
Each of them supports SEPA bank transfers, and they all have good security records as well. In addition, they all have multi-million dollar funding, good international availability and are routinely covered by CoinDesk, CoinTelegraph and other reliable sources of crypto news.
Kraken
With low SEPA withdrawal fees, automated ID verification and a mix of popular cryptocoins to choose from, Kraken is a very solid option for getting started in cryptocurrency if you live in the UK.
Kraken is one of only a few crypto exchanges that supports margin trading. And unlike most crypto exchanges, the Kraken website has an extensive series of articles and videos about how margin trading works and what it's for.
Kraken was founded by crypto luminary Jesse Powell.
The Best Cryptocurrency Exchanges: [Most Comprehensive Guide List]
Powell was called in to helped pick up the pieces after the notorious Mt. Gox hack of 2014 caused panic within the cryptocurrency community.
The main downside to Kraken is that its interface may confuse you at first if you're totally new to crypto. In addition, Kraken doesn't support credit or debit cards.
Related:Kraken Review: High Liquidity Markets for Advanced Traders
Coinbase / Coinbase Pro
Coinbase– another popular US-based exchange that is available in the UK– also supports SEPA withdrawals and deposits.
Though the core Coinbase interface is designed for complete beginners, advanced crypto traders can get expanded features and lower fees by using Coinbase's newly rebranded sister exchange, Coinbase Pro (formerly called GDAX).
Though Coinbase and Kraken are similar, one distinct advantage that Coinbase has over Kraken is that is has much better smartphone apps. Kraken has a much-maligned iTunes app that doesn't work very well, but Coinbase has well-received apps for Apple and Android devices.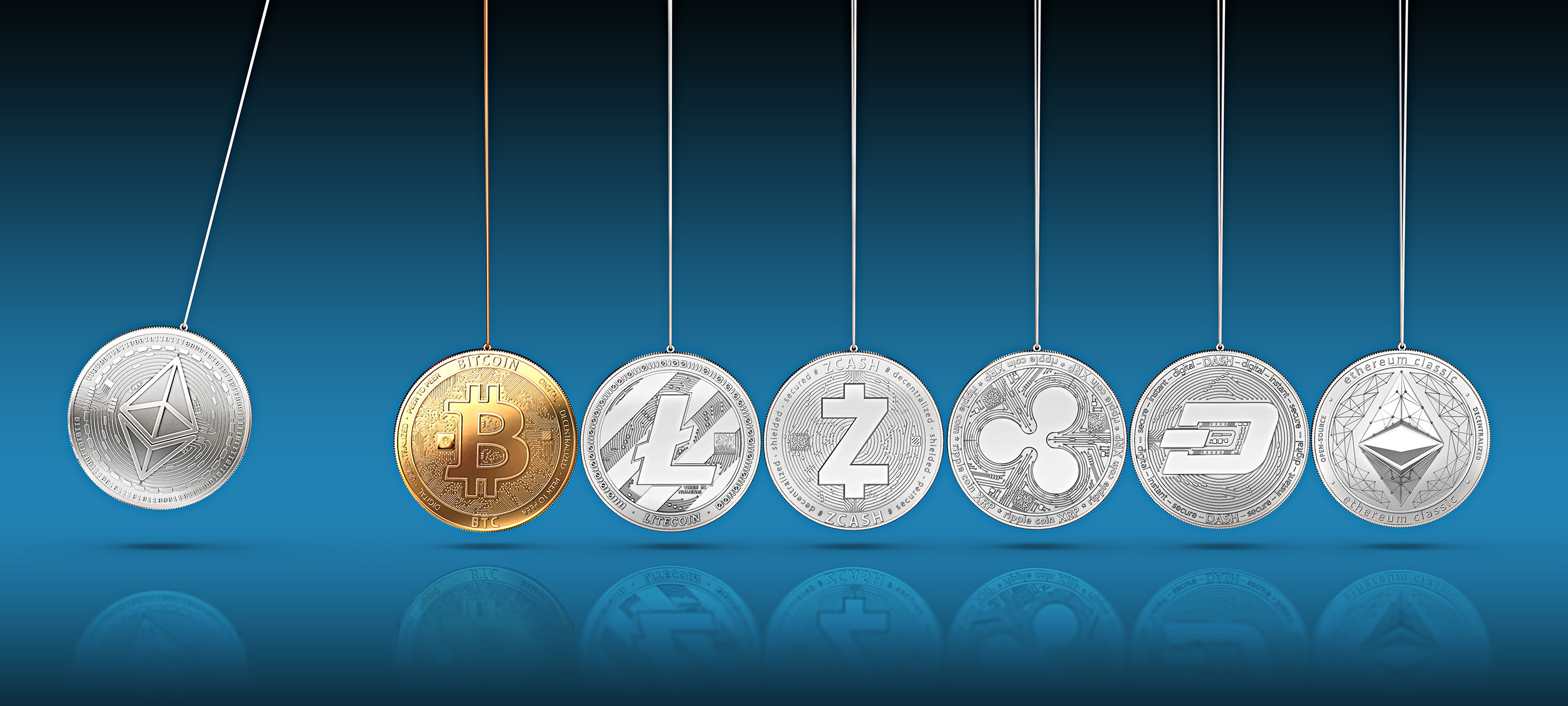 On the other hand, Coinbase Pro lacks margin trading functionality.
Related:Coinbase Review: A Popular Exchange With Smart Money Behind It
Bitstamp
London-based Bitstamp is one of the few centralized exchanges that accepts credit and debit card purchases.
In addition to bank cards, Bitstamp users can fund their accounts and make withdrawals using SEPA.
Find the best cryptocurrency exchange for beginners, low fees and more.
Bitstamp would have nabbed a higher place on this list had it not endured a high profile hack in 2015. Luckily, its customers' funds were not affected by the heist. After that incident, Bitstamp seems to have shored up its defenses.
It hasn't been hacked since.
Related:Bitstamp Review: Trusted Exchange but Few Coins
CEX.IO
Users of major exchanges like Kraken and Coinbase typically trade over 100 million dollars' worth of coins every day, but CEX.IO 24-hour trade volume typically hovers around just six million dollars.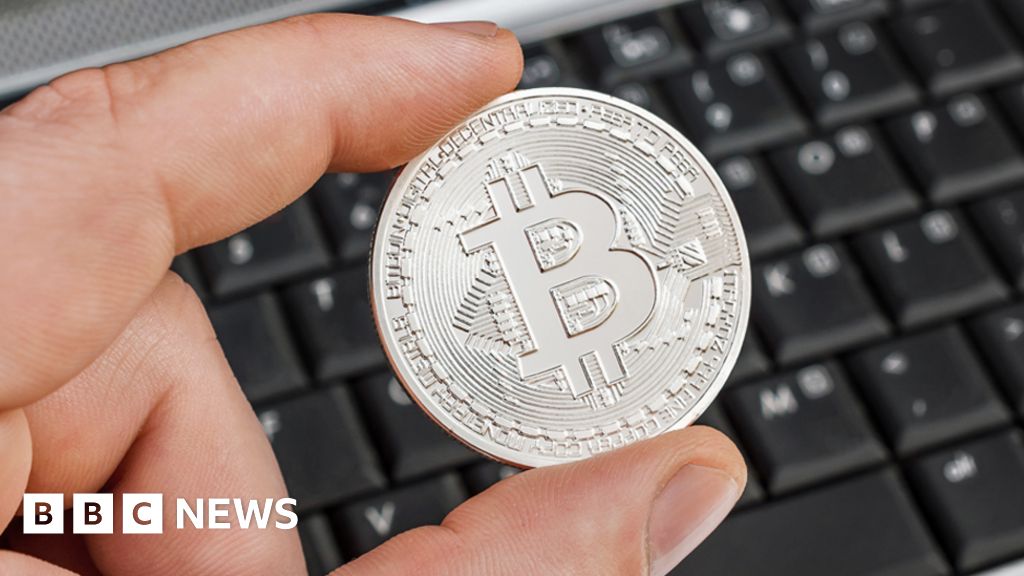 Even though CEX.IO is not as big or as well-known as its competitors, it has an excellent security record and a number of convenient features including SEPA bank transfers and support for Mastercard and Visa credit and debit cards.
Related:CEX.IO Review: Great Option for Europe but Limited US Support
OKEx
China's massively popular crypto exchange OKEx is available in the UK.
One of the most interesting things about this exchange is its unique integrated peer-to-peer market, which gives OKEx users a convenient way to trade fiat for crypto and vice versa.
In 2017, a group of OKEx users were hacked, but the only reason the thieves succeeded was that the users had failed to set up 2FA (two-factor authentication) according to OKEx.
Related:OKEx Review: Full-service Crypto Trading but not in China or US
eToro
Derivatives exchange eToro is different from the other top six UK exchanges because it's not a crypto-centric trading platform.
eToro was founded back in 2007 and only recently added support for crypto trading.
The main downside of using eToro to invest in crypto is that you can't deposit or withdraw cryptocoins. When you buy bitcoin or an altcoin, eToro makes your purchase for you and holds onto your assets until you cash out.
On the other hand, eToro has more to offer in the way of how-to guides compared to most other crypto exchanges. Another interesting thing about eToro is its social trading feature, which gives eToro users the ability to mimic the strategies of eToro's most successful investors.
Best Cryptocurrency Exchanges in the UK
Related:eToro Review: Fine for Derivatives Traders, Not for Crypto Traders
Gemini
Gemini is yet another American crypto exchange that recently expanded into the UK.
The Cameron and Tyler Winklevoss founded their exchange in 2015 with the intent to bring hedge funds, institutions and high net worth individuals into cryptocurrency.
Though Gemini has a somewhat limited array of features compared to the other exchanges in the top six, it's among the most well-funded exchanges in the world.
Related:Gemini Review: Winklevoss Twins Seek to Legitimize Cryptocurrency
Non-custodial crypto exchanges
Non-custodial exchanges charge high fees and have limited functionality, but they're convenient because they are available all over the world and they allow their customers to make quick, easy transactions.
These types of exchanges typically don't feature hosted wallet services, so you'll need to create your own crypto wallet before you can use them. Fortunately, there are many reliable free and cheap crypto wallet services to choose from, and most of them are easy to use.
Changelly
With a simple and easy-to-use interface and support for credit card buys, Changelly makes it very easy to make a long-term crypto investment.
However, if you plan on placing trades on a regular basis, you will probably want to go with an exchange that has lower fees. Using your credit card to buy crypto through Changelly will result in a hefty 10.5% fee.
Related:Changelly Review: Quick and Easy Trades but No Advanced Trading
ShapeShift
ShapeShift is very similar to Changelly in that it provides a way for traders to buy and sell cryptocoins without signing up for an account on a centralized exchange.
The main difference between the two is the fact that ShapeShift doesn't support any fiat currencies. Still, if you already own crypto assets and you want to diversify, ShapeShift may come in handy.
Related:ShapeShift.io Review: More Altcoin Trading Options than Most Exchanges
CoinMama
CoinMama is led by the former VP of marketing at Checkmarx Asaph Schulman and Nimrod Gruber, a former model.
Like Changelly, CoinMama is pricey but convenient way to make a long term crypto investment. CoinMama's fees are the same as Changelly, but only Changelly lets their users trade cryptocoins for fiat currencies.
CoinMama only supports fiat-for-crypto purchases.
Related: CoinMama Review: High Fees, No Way to Cash Out
Peer-to-peer crypto exchanges
UK residents and anyone around the world can join peer-to-peer exchanges and begin making transactions with a minimum of hassle.
Essentially, per-to-peer crypto exchanges are virtual marketplaces that let crypto buyers connect with crypto sellers. Because anyone can sell crypto through peer-to-peer platforms, these types of exchanges support a vast amount of payment options, from credit cards to in-person crypto-for-cash transactions and more.
Most peer-to-peer exchanges use features like rating systems and escrow services to identify scam artists and prevent them from stealing users' coins.
Though peer-to-peer platforms typically have low fees, peer-to-peer sellers include the cost of doing business in the prices that they list.
LocalBitcoins
LocalBitcoins is one of the largest, oldest and most well-known peer-to-peer crypto exchange in the world. The main benefit of LocalBitcoins' size is that that there are typically many offers available on the site. However, the LocalBitcoins interface is deeply in need of a revamp and lacks the features found on other similar exchanges.
Not much has changed on the LocalBitcoins website since it was founded in 2012.
Related:LocalBitcoins Review: No Frills Peer-to-Peer Bitcoin Trading
Paxful
Paxful is basically a newer, better looking but also smaller version of LocalBitcoins. All the core LocalBitcoin features are there, including a user ratings system and an escrow service. However, LocalBitcoins still seems to have more sellers. As a result of greater competition, the buy offers you can find on LocalBitcoins are often better.
Related:Paxful Review: Bitcoin Buying for the World's Unbanked
LocalMonero
LocalMonero works exactly the same way as Paxful and LocalBitcoins, only this exchange supports an entirely different type of cryptocoin: monero.
The developers of monero have made privacy their top priority.
TOP FOREX BROKERS
Because of this, the monero blockchain is totally anonymous instead of just pseudo-anonymous, like bitcoin and other similar cryptocurrencies.
Related: LocalMonero Review: An Anonymous Peer-to-Peer Monero Marketplace
More peer-to-peer crypto exchanges
Mycelium Local Trader.

Mycelium is most well-known for developing one of the first bitcoin wallets. The company's peer-to-peer exchange is equipped with features that help facilitate in-person bitcoin transactions that involve cash.

BitBargain. BitBargain is a UK-centric peer-to-peer network that provides a solution for people that want to use British pounds to buy bitcoin.
Bitcoin.de. This peer-to-peer exchange is very similar to LocalBitcoins and Paxful, only most of its users speak German.
#bitcoinOTC. The most unique thing about this exchange is that it is built around an IRC (Internet Relay Chat) chatroom.
Pure crypto exchanges
The exchanges listed below are similar in structure to popular centralized exchanges like Coinbase and Kraken, but with one key difference: they don't support government-issued fiat currencies.
Regulators in Europe, the US and other regions don't impose as many rules and regulations on pure crypto exchanges. Because of that, they are generally more available around the world and cheaper to use.
On the other side of the coin, uploading funds to a pure crypto exchanges can be a bit of a hassle, especially if you don't own any cryptocurrencies.
Top Best Cryptocurrency Exchanges in 2019
If you need to turn your fiat funds into crypto, you'll need to use a peer-to-peer exchange or a non-custodial exchange to make your initial investment.
Poloniex
Poloniex's innovative peer-to-peer lending feature gives crypto investors an alternative way to earn profits: lending money to other crypto investors. Peer-to-peer lenders can earn 0.2% interest daily, and day traders can leverage their gains by borrowing money from Poloniex users. Another positive aspect of this exchange is the fact that it supports over 60 different altcoins.
Thank You! You'll receive a confirmation email shortly.
Poloniex struggled to deal with the tide of new users that signed up in 2017, when surging bitcoin prices drew many new investors into crypto markets. But in early 2018, Poloniex founder Tristan D'Agosta sold Poloniex to Circle Internet Financial. The Goldman Sachs-backed internet payments company will likely provide the exchange with more resources going forward.
Related:Poloniex Review: Large Basket of Coins and Wall Street Backing
Binance
Despite the fact that Binance doesn't accept fiat currencies, it has nevertheless managed to become one of the most popular exchanges in the world, thanks to its low commission fees and support for hundreds of altcoins.
Binance's rapid rise to prominence earned its CEO Changpeng Zhao an appearance on the cover of Forbes Magazine in early 2018.
Related:Binance Review: Fastest Trades but No Fiat Currencies
BitMEX
Like eToro, BitMEX's focus is on futures, derivatives and other advanced financial instruments.
But unlike that exchange, BitMEX does not support fiat currencies. On the other hand, BitMEX is one of only a handful of exchanges that supports margin trading. If you're willing to take the leap of borrowing money to leverage your crypto assets, BitMEX is worth a look.
Related:BitMEX Review: Crypto Futures Markets for Traders in Asia, Europe
Cryptopia
With more than 400 altcoins on its menu and a rating system to help its users sort through them, it's hard to find a better place to speculate on up-and-coming altcoins than Cryptopia.
The New Zealand-based exchange stumbled when it grew from 30,000 customers to more than 2 million customers in less than a year. However, most of the customer service issues that plagued the exchange during its growth spurt seem to have been resolved.
Related:Cryptopia Review: Hundreds of Altcoins but Small Volume
Decentralized crypto exchanges
Like non-custodial exchanges and peer-to-peer exchanges, decentralized exchanges are available in every part of the world.
They are also similar to pure crypto exchanges, because most decentralized crypto exchanges only support cryptocurrency deposits and withdrawals.
The distinguishing characteristic of decentralized exchanges is that they run on distributed computer networks. This makes them harder to hack.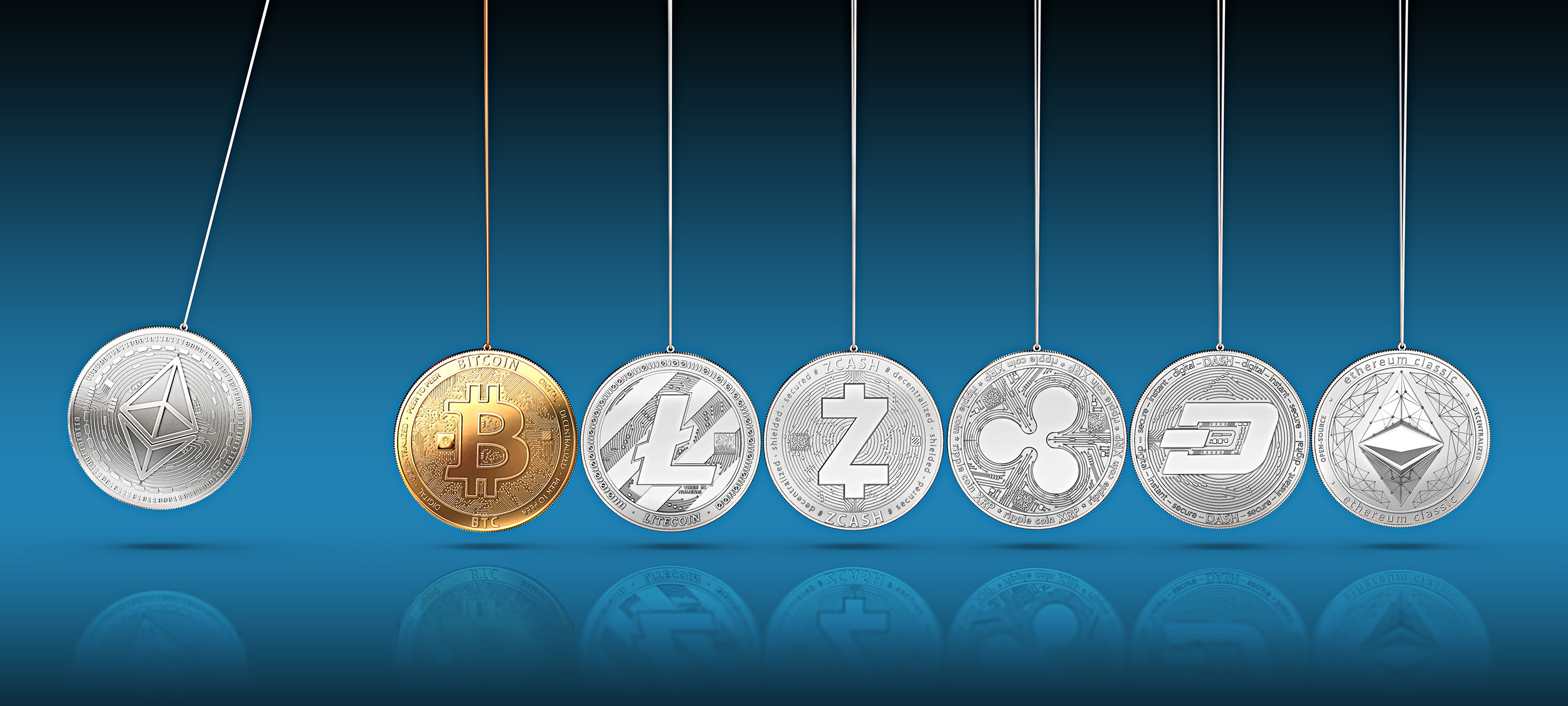 They are also more difficult for governments to control and regulate.
Bisq
Bisq debuted back in 2014, when the price of bitcoin was still hovering around $600.
At the time, it was called Bitsquare.
Like most decentralized exchanges, Bisq's major perks include the fact that it is available everywhere and no ID verification is needed to begin trading. However, Bisq uses an unusual formula to determine its commission fees.
This formula seems to be discouraging sellers from joining Bisq. As a result, Bisq hasn't been able to grow as rapidly as other crypto exchanges.
Related:Bisq Review: Secure and Private Peer-to-Peer Trading
BitShares DEX
BitShares is a platform for creating decentralized exchanges.
It also has a built-in decentralized exchange lets its users trade a variety of derivatives that track fiat currencies, bitcoin and several different altcoins.
Related: BitShares Review: Sluggish UI Mars Innovative Exchange
Eight more decentralized crypto exchanges
BarterDEX. BarterDEX is a new decentralized exchange that features atomic swap functionality.

Using atomic swaps, users can exchange cryptocoins directly without using escrow systems.

Cryptobridge. This exchange is another new decentralized exchange that caters to altcoin traders. It shares 50% of its revenue through a minable cryptocoin called the BridgeCoin Profit Staking coin.
IDEX.

IDEX markets itself as "the only decentralized exchange with real-time, high-throughput trading."

Oasis Direct. Though it's still in development, Oasis Direct seems to be an interesting project. Its founders say that they intend to create a "fluid, fast, and instant way to get DAI/MKR" that's also easy to use.
OpenLedger.

Denmark-based OpenLedger is a BitShares-based DEX that supports around 125 different altcoins.

Radar Relay. Radar Relay runs on the 0x protocol. The platform made headlines last year when Radar Relay's founders raised $3 million in venture funding.
Stellar.

After controversial cryptocurrency thought leader Jed McCaleb left Ripple, he started Stellar– an "open-sourced protocol for value exchange." A decentralized exchange is built into the Stellar protocol.

Waves. The developers of Waves claim that they have engineered "the fastest blockchain in the world." The Waves DEX supports bitcoin, ether, litecoin, zcash and several other altcoins.
Pricey and/or Controversial Exchanges Accessible in the UK
The following exchanges are available in the UK, but they are either controversial, inconvenient, unreasonably expensive– or all of the above.
Bitfinex
Though Bitfinex is one of the largest crypto exchanges in the world, its corporate leaders rarely do interviews and not much information is known about them.
BINARY OPTIONS BROKERS
This lack of communication further frustrated the cryptocurrency community in 2016, when hackers raided Bitfinex and made off with $72 million worth of bitcoin.
The latest Bitfinex controversy has to do with a controversial cryptocoin called Tether (USDT), which shares common owners and managers with Bitfinex. The coin is supposedly "100% backed by the US dollar" according to the Tether website, but critics have suggested that the so-called stablecoin is not what it seems to be.
A recent study published by University of Texas reinforced fears that price manipulators may have used Tether to artificially inflate the price of bitcoin.
Despite all the lingering questions about the exchange, attractive features like low fees, over-the-counter trading and peer-to-peer lending has helped Bitfinex remain a major player.
Related: Bitfinex Review: One of the World's Biggest Digital Exchanges Has a Checkered Past
QuadrigaCX
Yet another embattled crypto platform is QuadrigaCX– Canada's leading crypto exchange.
In the early part of this exchange's history, QuadrigaCX was considered to be a stable alternative to troubled exchanges like Mt. Gox. It first attracted headlines for becoming the first crypto exchange for registering with Canada's FINTRAC (Financial Transactions and Reports Analysis Centre of Canada).
Doubts about the exchange began to emerge after an aborted attempt to get listed on the CSE (Canadian Securities Exchange) in 2015.
After that RTO (Reverse Takeover) never happened, QuadrigaCX stopped submitting financial audits and four of its executives announced their resignations. Then, the exchange revealed that a "software glitch" resulted in the loss of $14 million worth of ether. Moreover, the exchange has never confirmed or denied that QuadrigaCX co-founder Michael Patryn is in fact Omar Patryn, a notorious cyber criminal that was arrested for providing money laundering services for a group of hackers known as ShadowCrew.
QuadrigaCX is available in the UK, but there aren't many compelling reasons for Brits to use it.
The main benefit of QuadrigaCX has to do with the fact that the exchange supports Interac– an interbank network that's similar to Europe's SWIFT (Society for Worldwide Interbank Financial Telecommunication).
Related: QuadrigaCX Review: Questions Surround Canada's Leading Bitcoin Exchange
VirWox
Guides describing how to purchase bitcoin using PayPal often reference VirWox– an 11-year-old exchange that was designed to help fans of virtual worlds games like Second Life trade in-game currencies for British pounds, US dollars and other fiat currencies.
Though VirWox does in fact still provide an avenue for purchasing bitcoin, there are numerous disadvantages to using it. In order to buy bitcoin, you have to first buy linden– Second Life's official in-game digital coin.
Best cryptocurrency exchanges
After you have linden in your VirWox account, you can trade it in for bitcoin– but each step of the process involves exorbitant fees.
Related: VirWox Review: Still Relevant Because of PayPal Funding Option
Niche Crypto Exchanges That Operate in the UK
The crypto exchanges listed below are lesser-known, low-volume platforms that are known to do business in the UK.
Be sure use them cautiously. Ukrainian police recently arrested four men for running six fake cryptocurrency exchanges.
ANXPRO. ANXPRO markets itself as "an advanced trading platform that is designed for experienced digital assets traders and specializes in Altcoins, Algos and Performance." It offers a prepaid bank card called ANX Bitcoin Debit Card and supports eight different cryptocoins.
Anycoin Direct. Netherlands-based Anycoin Direct offers SEPA bank transfers and supports 14 popular coins.
Belgacoin. Belgacoin advertises that it's the "easiest way to buy bitcoin in Europe." Customers can fund their accounts through SEPA and purchase six cryptocoins.
BitBargain.

BitBargain is a peer-to-peer exchange that's similar to Paxful and LocalBitcoins, only it offers UK bank withdrawals and deposits and also supports Pingit.

Bitboat. Bitboat is a peer-to-peer exchange that supports bitcoin and five popular altcoins. Its interface seems to have been inspired by LocalBitcoins.
Bitit. This exchange is based in France and supports credit card payments and a wide variety of fiat currencies.

Its core features include a user-friendly interface and 24/7 chat support.

Bitpanda. Bitpanda is based in Vienna, Austria and was founded in 2014.

The State of Bitcoin in the United Kingdom

It offers a number of payment options including SEPA, Skrill, Amazon and others. In addition to euro deposits, Bitpanda also supports the Swiss franc, the British pound and the US Dollar.

Bitrush.

Bitrush is available in the UK but caters to Netherlands residents. It supports five cryptocoins as well as a handful of popular Netherlands payment methods.

Bittylicious. Like BitBargain, Bittylicious is a peer-to-peer bitcoin exchange that caters to UK residents with features like support for UK credit cards and bank transfers.
Bity. Bity is based in Switzerland-based company that makes cryptocurrency ATM machines and also runs a crypto exchange.

It caters to Swiss crypto investors that want to deposit Swiss francs, but it is available all over Europe.

BL3P. BL3P was founded in 2012, which makes it one of the oldest European crypto exchanges. Its fixed 0.25% commission fee is quite high relative to larger exchanges, though.
CoinCorner.

When CoinCorner launched in July 2014, it became the first bitcoin exchange on the Isle of Man, now colloquially referred to as "bitcoin island." In 2016, The Independent mentioned CoinCorner in an article about the new cryptocurrency ventures that had sprung up there.

Coinhouse. Coinhouse is a French crypto exchange that accepts credit card payments for bitcoin and ether. Its fees, however, are quite high.
Cointed.

Cointed supports many different payment methods including SEPA, SOFORT, MasterCard, Visa, MoneyGram and even PayPal.

The exchange was founded in 2015 and is now part of an international Hong Kong-based group called Cointed Limited.

Cryptopay. Cryptopay offers a variety of crypto services in addition to its exchange, including a crypto debit card, a crypto wallet and crypto ATMs.
Cubits.

Cubits supports British pound deposits and 19 other European currencies. Available payment options include Skrill, SWIFT, SEPA and debit/credit cards.

Gatecoin. Gatecoin calls itself "your gateway to the ecosystem of decentralized applications." Its users can invest in token pre-sales and exchange cryptocurrencies.
HappyCoins. HappyCoins promises "clear pricing, lowest fees in the market and no hidden costs." Its FAQ does not reveal  what those fees actually are, though.
itBit.

Top UK Cryptocurrency Exchanges of 2019

This exchange advertises the fact that it is a regulated US financial services company based in New York City. It's one of the few crypto exchanges that offers phone support.

LakeBTC. LakeBTC advertises the fact that it is trusted enough to be a provider of cryptocurrency pricing information.

It is one of four crypto exchanges that contributes to the BPI (Bitcoin Price Index). In 2016, LakeBTC started accepted GBP deposits.

Luno. Luno is a beginner-oriented exchange that was founded with the purpose of making it "safe and easy to buy, store and learn about digital currencies like Bitcoin and Ethereum." The exchange has published detailed crypto-related guides and how-tos in eight different languages.
Paymium.

Paymium is a Paris-based peer-to-peer exchange. It was founded in 2011, which makes it one of the oldest European crypto exchanges.

QuickBitcoin. QuickBitcoin is similar to Bittylicious and BitBargain in that Brits are its target demographic. Its ultra-simple interface is designed to make buying bitcoin a quick and easy procedure.
Final Thoughts
In 2018, there are many options for investing in cryptocurrency no matter where you live. UK residents can trade with Kraken, which offers attractive benefits like SEPA bank transfers, leveraged trading and an impeccable security record. Coinbase / Coinbase Pro, Bitstamp, CEX.IO, OKEx, eToro and Gemini are also excellent, well-funded, popular exchanges with good features.
In addition to the several large international crypto exchanges mentioned above, there are also a vast array of decentralized exchanges and peer-to-peer exchanges to choose from as well.
Cryptocurrency exchanges in the uk
Non-custodial exchanges and pure crypto exchanges are a bit more limited, but they do have a variety of niche uses. The non-custodial exchange ShapeShift, for example, provides a very convenient way to diversify your crypto investments, but doesn't accept any type of fiat currency.
Even though more exchanges are implementing thought-out security policies, hacks and scams still do occur on a regular basis.
That's why it's good to stick to well-known exchanges that are often mentioned by CoinDesk, CoinTelegraph and other trusted crypto publications. On the other hand, there are some reliable local crypto exchanges that cater to UK-residents with features like UK bank transfers, support for British pounds and other perks.