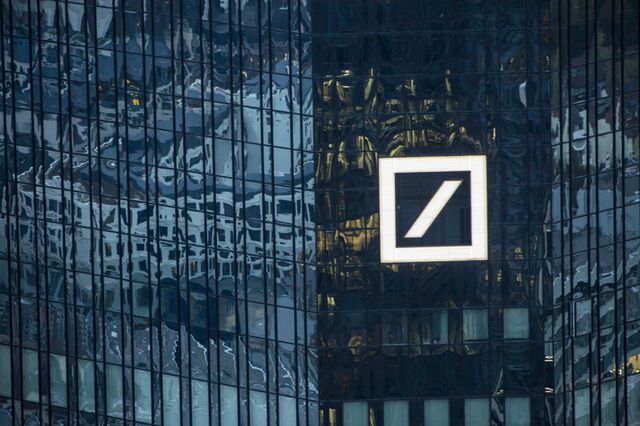 It's time for Deutsche Bank to rethink parts of Strategy 2020 - the ambitious restructuring plan that has seen thousands of staff leave since 2015 - according to bank analysts at JP Morgan.
Strategy 2020 was unveiled in April 2015 by Deutsche's then co-chief executives Anshu Jain and Jurgen Fitschen in a bid to reduce the complexities of its business, cut costs and increase profitability.
Details were fleshed out six months later by new CEO John Cryan, who warned of deep staff cuts as the bank closed overseas offices, moved away from non-core businesses and streamlined its client base.
Goals included: bringing adjusted costs below €22 billion; achieving a common equity tier-one ratio under Basel III of 12.5%; a cost/income ratio of 70%; and a return on tangible equity of more than 10% - all by 2018.
Deutsche Bank to Set DWS IPO Price at 32.50 Euros a Share
Exiting businesses such as Deutsche Postbank were identified as means to these ends.
But in a February 16 research note, analysts at JP Morgan led by Kian Abouhossein, said parts of Strategy 2020 no longer reflected the "new environment" and that some financial targets would need reassessing.
They wrote: "We believe while some aspects of Strategy 2020 are still relevant, like reducing complexity and costs in the business, we think other elements do not reflect the new reality [that Deutsche Bank] faces."
YOU MIGHT ALSO LIKE:
US banks will stretch lead with Dodd-Frank rollback
Deutsche Bank in exit talks with investment banking chief
Lower revenue generation - partly due to low interest rates in Europe - was one of the reasons they gave for alterations to the strategy.
Deutsche may need to forget plans for an IPO or sale of Postbank and instead look to a partial IPO of its asset management business as a "better way" to generate capital.
Selling 25% of Deutsche Asset Management "would be a rational decision as although it would dilute earnings, it should generate capital and also help unlock the value in attractive parts of the asset management business, such as DWS Germany", they wrote.
They added that the targets for cost/income ratio and return on equity now looked "unachievable" and "unrealistic" - and should be adjusted to 78% and 6.4%, respectively.
The note comes two weeks after Deutsche reported that a litigation charge pushed it to a net loss of €1.9 billion in the fourth quarter of 2016.
Deutsche Bank declined to comment.