"I AM PLEASED TO REPORT A YEAR OF POSITIVE PROGRESS; NAV INCREASED OVER THE YEAR FROM 152P PER SHARE TO 200P PER SHARE, A 32% INCREASE"

Joe Anderson, CEO
A year of significant progress
I am pleased to report a year of positive progress at Arix.
Our Net Asset Value (NAV) at year end was £270m, a £124m (85%) increase over the year. This resulted from upward revaluations in portfolio companies, as well as a successful raise of £87m (gross) to support further investments.
On a per share basis, NAV increased over the year from 152p per share to 200p per share, a 32% increase. Across our portfolio, we saw meaningful scientific and technical developments in
the companies we are supporting.
Main navigation
This, along with our strong pipeline of new opportunities, supports our confidence of further growth in 2019.
Portfolio progression
Since Arix's IPO two years ago, we have been building a portfolio of high-potential companies in the life sciences sector, in each of which we have taken an active, supportive role.
As the portfolio has grown we have categorised companies into our Core Portfolio and Discovery Portfolio.
The Core Portfolio comprises both clinical and
pre-clinical companies that we see as material to driving Arix NAV in the near to medium term. Our Discovery Portfolio includes companies which are typically seed investments; start-ups in the initial stages of research and development.
Choose your subscription
We manage these higher risk investments by investing small amounts early and reserving funds for later stage rounds, seeking to grow our investments as the businesses de-risk. After meeting key milestones, these companies have the potential to move into the Core Portfolio.
We now have 12 companies in the Core Portfolio and a further five companies in the Discovery Portfolio. Four of our Core Portfolio companies have already had successful IPOs on the NASDAQ and are beginning to drive increases in Arix NAV.
At year end our Gross Portfolio Value (the combined holding value of our Core and Discovery Portfolios) was £175m, which includes a net
positive revaluation of £70m.
The strong performance has predominantly been driven by valuation increases in Autolus, LogicBio and Harpoon (and offset by a decline in value of Iterum).

The most substantial of these uplifts, Autolus, delivered an increase of £56m over the year, following the successful completion of an IPO on NASDAQ and subsequent positive share price momentum. Autolus continued to make clinical progress in the period, initiating further clinical trials and reporting initial Phase 1 safety and efficacy data in its AUTO3 programmes in paediatric Acute Lymphoblastic Leukaemia (pALL) and Diffuse Large B-cell Lymphoma (DLBCL).
Five other companies (Iterum, AtoxBio, Amplyx, Harpoon and Verona) initiated new clinical trials, taking our total number of live trials across the portfolio to 23 at year end.
Leverage our market expertise
Additionally, Aura, Verona and Pharmaxis reported positive Phase 1/2 data and LogicBio, Harpoon and Artios completed financing rounds at valuation uplifts.
These are significant milestones for our companies as they advance towards important valuation inflection points and delivery of important new treatments to patients.
New investments

In March 2018 we raised £87m (gross) from new and existing investors, bringing the total equity raised to over £250m since Arix was founded three years ago.
Should You Invest in IPOs? - Phil Town
The additional capital has allowed us to invest larger amounts in new and existing companies, building our positions in the fastest growing and most exciting opportunities.
In the period, we increased our position in Artios, a leading DNA Damage Response (DDR) company, becoming the largest shareholder following the Series B investment round, which attracted interest from leading venture groups, as well as new pharmaceutical investors Pfizer Ventures and Novartis Venture Fund.
Our focus continues to be on investing in high-impact science and partnering with disruptive, fast-growing companies which have the potential to improve outcomes for patients.
In 2018 we provided new capital amounting to £52m ($68m) across the gross portfolio, including follow-on funds to existing companies and investments into new portfolio companies. In addition, these companies have raised another $487m through syndication with expert global life sciences investors, creating a well financed group of companies at the cutting edge of life sciences.
British investment firm Arix Bioscience hits £100M IPO target
Over the reporting period, we added two new companies into our core portfolio, including our first VIPE (Venture Investment in Public Equity) in Pharmaxis (a small public company
in Australia, focused on fibrosis) and VelosBio (a private company focused on armed antibody therapies, which we co-invested in with our pharmaceutical partner, Takeda). We also co-founded our first company.
This is based on novel discoveries in the innate immune system emerging from the Max Planck Lead Discovery Center, one of our key academic partnerships.
Our Core Portfolio continues to make good clinical and development progress and we are excited by the potential for growth within these companies.
Venture investing in a listed vehicle
As a listed venture-capital company, owners of our shares gain exposure to a diverse portfolio of innovative life science companies.
Our global network and transatlantic team provide us with access to a large pool of opportunities, wide scientific networks and a deep understanding of the industries and markets in which we invest.
Through these networks we can provide portfolio companies with access to potential acquirers and commercial partners, as well as the long-term capital, expertise and networks they need to bring innovative new treatments to market.
Pharmaceutical companies are one of our key partners as they continue to focus on sourcing medical innovation outside of their own laboratories.
At the beginning of 2018, we added two new partners: Ipsen, a global specialty-driven biopharmaceutical, and Fosun International, a large Chinese group with global reach.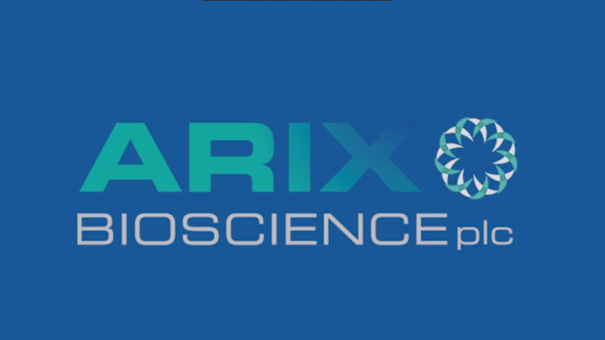 These, alongside existing partners UCB and Takeda, give us access to broad scientific knowledge, R&D capabilities, market intelligence and commercial due diligence. Our new investment in VelosBio, sourced through our pharmaceutical partner Takeda, illustrates the potential of these partnerships, as not only future acquirers and partners of our companies, but also as a further source of investment opportunities.
We take a hands-on approach, providing more than just capital when we invest.
We take board seats and play an active role supporting our companies' growth.

From developing a business strategy, recruiting experienced management, securing additional funding, shaping drug development, navigating the regulatory process and helping with the ultimate exit, we strive to be collaborative and supportive partners.

Outlook
The year ahead will be important for a number of our portfolio companies as they reach significant clinical and development milestones during the year.
We also continue to see a strong pipeline of opportunities through our global networks and partnerships, and expect to invest in new and existing portfolio companies over the course of the year.
Biopharma Business
New investments will continue to be guided by the quality of the science, the commercial opportunity and, importantly, the potential benefits for patients.
Following on from the management changes announced in February 2019, we will create a leaner organization, with reduced overheads, while continuing to focus on the core of our business: backing the best entrepreneurs and helping them to build their companies.
We are encouraged by progress in 2018, with a number of positive developments in our business and a healthy increase in the value of our portfolio companies.
This performance is an early sign, I believe, of the potential in our business and the strength of the portfolio we have built. We are well positioned for further growth and investment in 2019 and look forward to the year ahead with confidence and optimism.