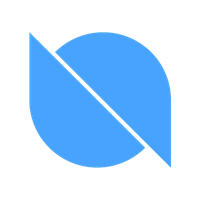 UPDATE: You can skip steps 2 through 4 below once you've installed the tampermonkey extension.
I uploaded my script to greasyfork, a popular website that hosts user scripts. You can visit the link below and install my user script with a single click.
https://greasyfork.org/en/scripts/31095-coin-market-cap-volume-to-market-cap-column
Hi all,
I have created a script that adds a custom column to http://coinmarketcap.com.
How to view price, market cap, volume of a cryptocurrency
It adds a column after the twenty-four hour volume column entitled "% Volume Ratio." This is the ratio of twenty-four hour volume to market cap, or (volume / market cap) * 100.
Below are the steps for enabling this script in your Chrome web browser.
Download the tampermonkey extension from the chrome web store.

This extension allows you to install custom user scripts that run on certain webpages.

The extension is located at: http://bit.ly/1iL5YRd.

Click on the tampermonkey icon it the upper right hand corner of your Chrome browser, then click on Create a new script.


Delete the boilerplate code that was created for you new script.

Head on over to my github, copy the code from there, and paste it into your script and click the save icon.

https://github.com/deelawn/coinmarketcapratio/blob/master/ratio.user.js

Visit http://coinmarketcap.com to see the new column that has been added

Let me know if you have any trouble setting it up and I will help you troubleshoot.
Also feel free to leave some comments requesting additional functionality. For programmers, feel free to submit a pull request to my repository if you make any improvements.
Thanks for reading,
deelawn