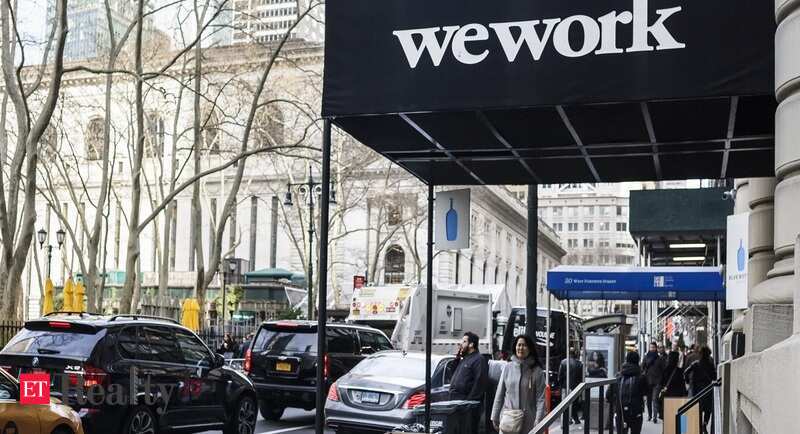 WeWork (The We Company) is gearing up for an IPO.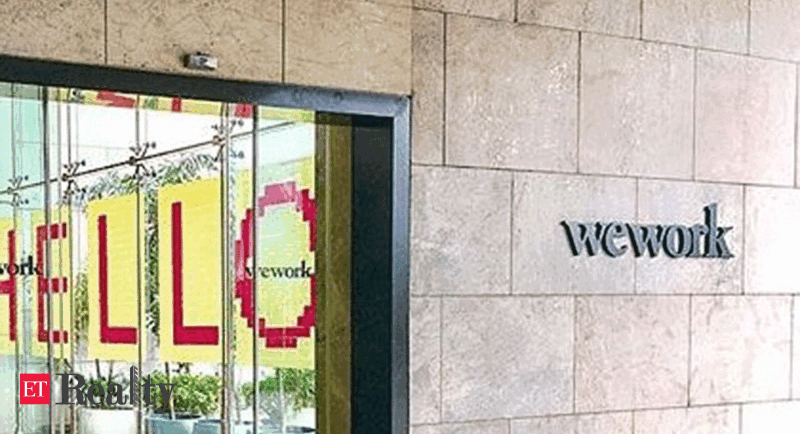 On Wednesday, the company made its IPO filing with the SEC public and expects to garner $3.5 billion from its IPO.
I came across an interesting article on WeWork, comparing the unicorn to Apple (AAPL). To be fair, both companies disrupted the status quo with their products. Apple made the world reimagine mobile devices, while WeWork is changing the way the world thinks about offices.
Both Apple and WeWork focus extensively on user experience, and both companies have positioned themselves as the premium option in their segments.
Apple and WeWork both made their incumbent competitors change their ways. WeWork CEO Adam Neumann has shown charisma and vision, an intangible asset that Steve Jobs brought to Apple.
However, it may be too early to compare a ten-year-old loss-making unicorn to Apple.
EquityZen CEO on WeWork: Don't see how WeWork goes from real estate firm to tech firm
When Steve Jobs launched the iPhone, Apple already had over three decades of experience and innovative products like the iPod and Mac to showcase.
Apple and WeWork: Not just the hardware
The article's author, Dror Poleg, argues that both companies have essentially built seamless software, services, and other features on top of the hardware.
For Apple's iPhone, the definition of hardware is clear.
The cost structure differences
For The We Company, the hardware is the real estate that it transforms into cool shared and private office spaces.
WeWork's community acts as its software—like iOS for iPhones. However, Apple is essentially fighting in a duopoly with Google's Android, while the barriers to compete with WeWork's "software" are low. Seen the other way, WeWork's software is easier to replicate than Apple's.
In the US alone, which is WeWork's biggest market, over a thousand flexible spaces opened in 2018, most of which were new.
That leaves plenty of choice for people looking for a community.
The cost structure differences
Another differentiator between the two companies is the cost structure for the hardware.
Nearly all of WeWork's revenue comes from renting office space.
While Apple outsources its hardware production and most of its hardware costs are variable, The We Company's hardware costs are long-term fixed costs.
WeWork leases properties for the long term to redesign them, followed by selling private offices and shared desks on a short-term basis.
In April 2018, WeWork had $18 billion in future lease commitments. This model may be changing to become even more capital-intensive as WeWork shifts to owning properties.
AAPL and WeWork: Show me the money
Apple and WeWork are facing contrasting funding problems.
With over $200 billion in cash and marketable securities, Apple's conundrum is where it should deploy its cash. On the other hand, WeWork is looking to raise cash from wherever it could after SoftBank cut its investment commitment.
In addition to the IPO proceeds, The We Company is also looking to raise debt contingent on its IPO success.
With $19.6 billion in funding requirements expected until 2026, The We Company doesn't have many options.
Apple is profitable, WeWork is not
Apple is still a profit machine. During the quarter ended June 30, the company generated $14.5 billion (or 27% of its revenues) in EBITDA and $10 billion (or 18.6%) in net income.
Apple and WeWork: Not just the hardware
Even before the launch of the iPhone in 2007, it was making a handsome profit, albeit at a lower margin. In fiscal 2007, Apple made $4.7 billion (19.1% of sales) in EBITDA and $3.5 billion (or 14.2%) in net income.
On the other hand, WeWork is battling losses.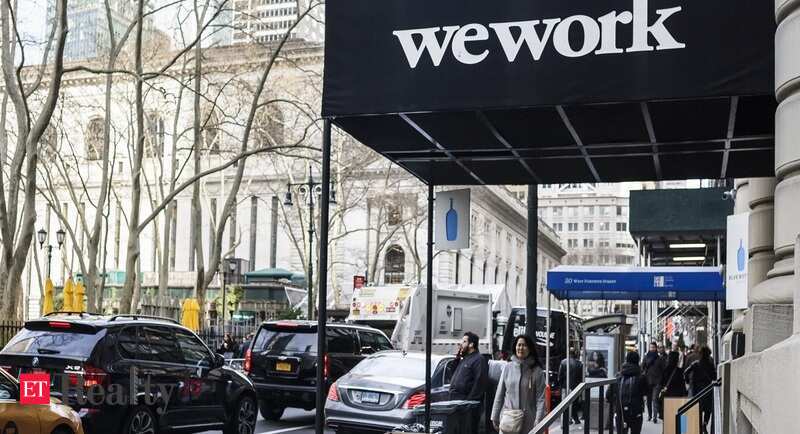 The We Company's losses from operations almost equaled its company's revenues from the first six months of 2019. For each dollar WeWork earned in revenues, it spent almost two on operations.
The company's losses from operations more than doubled to $1.37 billion in the first half of 2019.
The We Company isn't expected to be profitable for years to come, which makes it more comparable than its SoftBank Vision Fund cousin, Uber (UBER).
Uber lost over $5 billion from operations during the second quarter alone.
When Uber went public, it compared itself to Amazon, which was Uber's unsuccessful attempt to convince the markets to overlook its losses.
Amazon has a cash cow in Amazon Web Services, which funded its e-commerce business.
The comparison was unable to excite the markets.
What's the right comparison for The We Company?
I believe that WeWork should be looking at Beyond Meat (BYND) and Slack (WORK) as comparables for its IPO. Like WeWork, Beyond Meat and Slack created a new segment.
Both Beyond Meat and Slack had a sensational public debut, something that WeWork would love to replicate.
However, with markets already talking about a valuation discount for The We Company, it's a tough road ahead.
As for the domain comparable, IWG Plc. is WeWork's nearest rival. The fact that IWG is valued at $4.5 billion doesn't help, as IWG is a profitable global competitor that earns more revenues than WeWork.